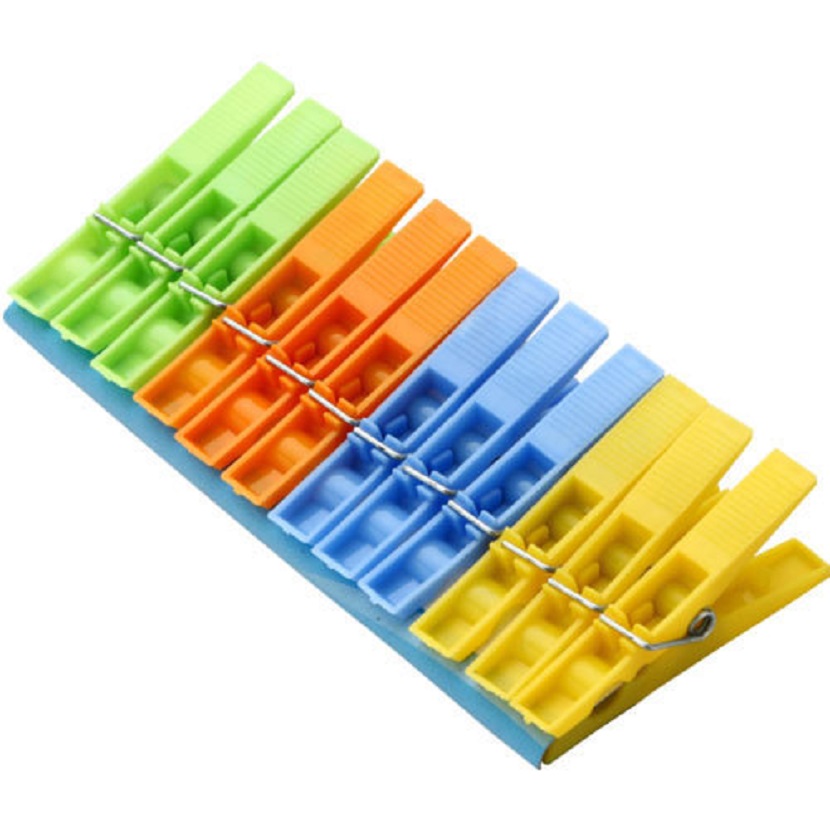 Do you have a surplus of plastic clothespins from a plastic cloth clips supplier lying around your house, oblivious to how beneficial they might be beyond hanging clothes on a clothesline?
You'd be surprised how useful clothespins can be. Because they are one of the most undervalued ordinary home goods, I'm going to show you how you can use them to make your life a little easier.
Here are some ideas for how to use your plastic clothespins all around the house or desk:
Laundry Reminder -
You may despise it when your family delivers you soiled garments when you are not in the process of doing laundry. Why? Because when you go to do the laundry, you'll forget it's stained.
Don't let forgetfulness destroy even more of your clothes. Attach a clothespin to soiled clothing with a blemish the next time somebody throws it at you. When you do the washing this way, you'll recall to clean it.
Holding a Blanket in Place -
When infants are small, it can be hard to keep the sun out of their faces while they are in carriages. You may add additional sun protection to their strollers by fastening their baby blanket to the windshield. Clothespins are used to secure the blanket.
Dirty Duds Bag Holder -
Whether you have a kid who has a major blowout or sweaty workout clothes, you don't want those things mingled in with your diaper bag or workout bag.
Even if your duds bag is filthy, you don't want scents in your bag. Instead, secure the dirty duds bag around the outside of your luggage with a clothespin. You won't forget to throw it in the machine once you get home, too.
Don't Burn Yourself -
Burns are painful. When interacting with fire, the farther your fingertips are from the heat, the better off you will be. Use a clothespin to grasp the match when lighting candles or grill with a match. This will add an extra layer of protection to ensure that your fingertips do not feel the heat.
Gets Privacy -
When homeowners have window units installed in their homes, it can be difficult to keep the drapes closed around the unit. This inevitably compromised the privacy provided by the drapes.
Whenever you want to shut the curtains all around the window unit, use a clothespin to clip them together without letting them uncovered. When your curtains don't pull together completely, you could do the same thing.
No More Chaos -
It's a great personal dislike of mine to have a tangle of cables in a nook. Though they are necessary, they are unsightly and make housekeeping difficult.
Instead of permitting the confusion of cables for your internet, TV, or phone to occur in the corners of your home, use clothespins to attach them together and tame the mayhem.
Closet Organizer -
Have you ever observed how the smallest things in life can knock everything off-kilter? For example, when you walk into a cluttered closet, it isn't usually massive items that cause the congestion.
Instead, it's the minor details. Don't allow the little things to take over your closet. Attach clothespins to the hooks and hang your mittens and shawls to keep them from falling to the floor.
Sealing Snacks -
Generally, people throw away the leftover snacks in a packet or find it very hard to store the leftovers. You could easily use a cloth clip to wrap and seal the opened packet and store the snacks intact for a few days.
Trash Bag Holder -
It's inconvenient when you start throwing something in the garbage can only to have the garbage bag slip down into the can and cause you to lose whatever you were trying to throw away.
To avoid this nuisance, use clothespins to keep the garbage bag in place. Clip the bag to the can's sides, and it should be securely fastened, ready for another item.
The New Paper Clips -
You have papers that need to be handled, but they haven't yet arrived at your desk drawer. What are you doing with them to keep them from being lost in the shuffle? The simplest solution is to grab a clothespin. Clip it all together to keep specific documents together for simple filing.
There are plenty of other ways as well to use your plastic cloth clips other than holding clothes to dry off. These were some of the most amazing ways you could be using them to simplify different situations of your life.